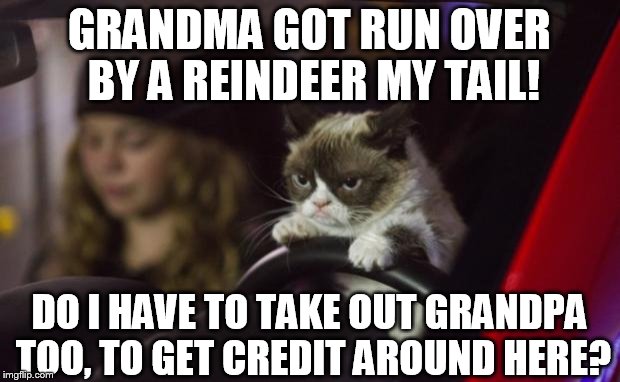 Hi, Friends....

Yes, I am here with a card for Scrappy Mo's April Rudolph Days. I haven't kept up with my goal of making Christmas cards throughout the year, so her challenge is always a good reminder! You still have a couple days to join in. It's Anything Goes Christmas. Easy and fun!

I did the "Daze" thing up there in the title because I got sooooooo inspired that I made a series of 5 cards with some fabulously sparkly reindeer ornaments I found at the dollar store back at Christmastime. I am ashamed to admit that they have been sitting on my craft desk since December!!!! I am sooooooo serious! I was afraid that if I put them away I would forget about them. Hooray that I am finally using them!
(They were so much fun that I used all five that came in the package for a buck.....heh heh.....buck/reindeer....get it? Ha!!! Yes, I am a bit loopy from this sinus infection that I am fighting!!!)



I used some decidedly non-traditional patterns and colors for my cards, but I think they work. Each uses one of my double-embossed backgrounds that I already had on hand. This is my absolute favorite embossing technique where I dry emboss a piece of cardstock, then brayer Versamark over the textured parts, then sprinkle on embossing powder and zap with my heat gun.
Sometimes when I double emboss, I smoosh Versamark over the entire surface and heat emboss with one color and then brayer Versamark over the textured surface and heat emboss with a second color. That's what I did with this background, which has pink powder over fuchsia cardstock (now hidden) and then a warm-tone silver powder heat embossed over the textured ridges from the Darice - Diagonal Stripe Background folder. It was hard to get a focused photo and still get all the glimmer and shine.
Here are the others I made of the same design with only a few slight variations:
#2 - Double embossed background is brayered with Versamark and heat embossed with sparkly white powder.
#3 - Background is the same as #2 with a slightly different color of cardstock used.
Are you in a Reindeer DAZE, yet???? Hope you liked my sparkly cards....even in their non-traditional colors and patterns. Thank you for all your kind comments. Your visits to my blog brighten my day!!!

<3
Janis
Thank you for the honor of entering this card in the following challenges:
1. April Rudolph Days at Scrappy Mo's - AG Christmas
2. Crafty Hazelnut's Christmas #331 - Anything Goes Christmas (opt. Stars)
3. ABC Christmas Challenge - H is for Home, I is for Informal (I used some Informal polka-dot patterned paper for my Christmas card.)
4. Allsorts Week 413 - Embossing
5. Simon Says Stamp Wednesday Challenge - Anything Goes
6.
Crafty Hazelnut's April Patterned Paper Challenge
7. HIMCR Challenge #299 - Freestyle
8. Wow! Embossing Powder April Challenge - Favorite Embossing Technique
9. DL.Art - April Linky Challenge